Dr. Eyal Melamed a graduate of the Faculty of Medicine at the Hebrew University in Jerusalem who gave an interesting talk on diabetic foot, trained in Orthopedic Surgery in Haifa at the Rambam Medical Center, at the University of Louisville University in Louisville KY and at Union Memorial Hospital in Baltimore, a Johns Hopkins University affiliate.
Dr. Melamed established the Foot and Ankle Service at the Rambam Health Care Campus, as well as the Foot Pain Multidisciplinary Clinic.
Dr. Melamed is Secretary of the Israel Foot and Ankle Society. He is a member of the American Orthopedic Foot and Ankle Society as well as the American Pain Society.
Slideshow image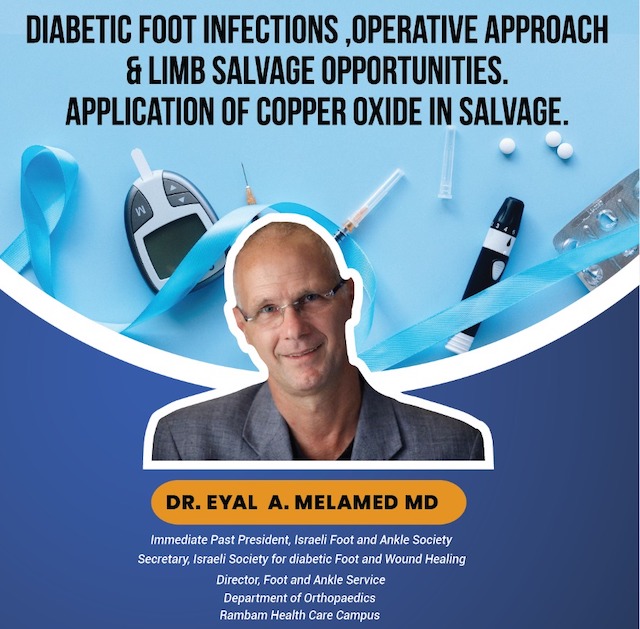 Slideshow text
Dr. Eyal Melamed a graduate of the Faculty of Medicine at the Hebrew University in Jerusalem who gave an interesting talk on diabetic foot,