Britam a leading financial services group will spend over Kenya shillings one million in sprucing up of UoN Department of Surgery during Covid-19 pandemic closure.
This came about following a courtesy call by the Chief Executive Officer (CEO) of Britam Dr Wairegi. The CEO on behalf of Britam offered to spruce up the department after a meeting with the chairman Dr Julius Kiboi.
The repairs commenced in July 2020 during the UoN closure occasioned by Covid-19 pandemic. Britam is doing it as part of their Corporate Social Responsibility (CSR) and they plan to paint the walls, improve the corridor floor and refurbish the department's seminar room.
In an interview with UoN Department of Surgery Chairman Dr Julius Kiboi said that grants to the university are not only in the form of support for research (research grants) but can also be for improvement of infrastructure. He said that the partnership with Britam is a 'Win Win for all parties concerned'.
Thank you Britam and well done Dr Julius Kiboi for spearheading this initiative.
Slideshow image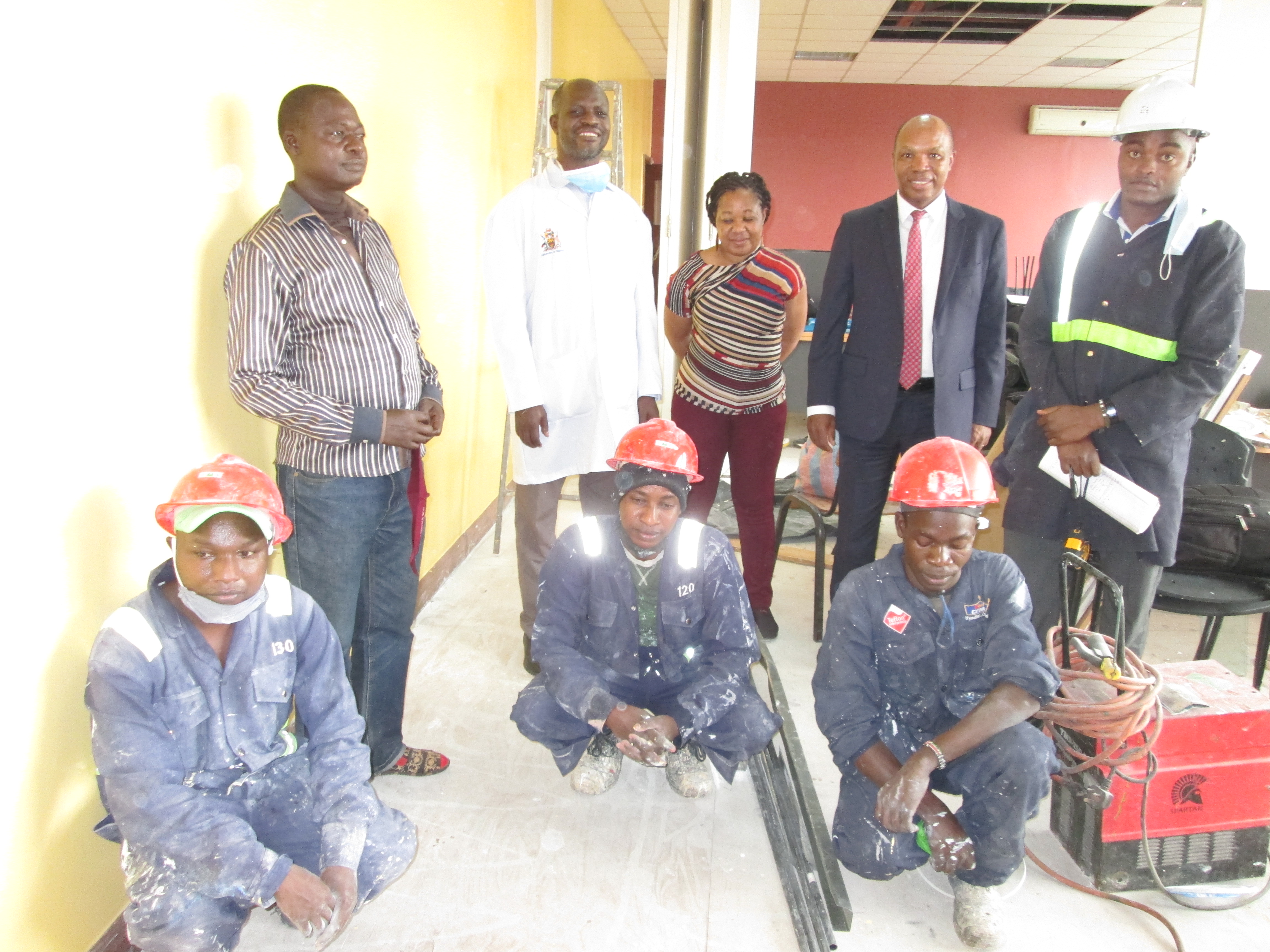 Slideshow text
Dr Julius Kiboi, Dept of Surgery staff & Britam contractor team - Monday 27th July 2020
Promoted on slideshow
Off