September 2017 intake for MMed Surgery and Othopaedics
Fisrt year MMed students of the Dept of Surgery and Orthopaedics pictured outside Dept of Surgery after completing the two week Research Methodology course.
Pharma Branding Limited donates Ksh 50000 for 50th anniversary celebrations
Prof PLW Ndaguatha handing over the donation to the co-ordinator of the celebrations Prof PAO Odhiambo
April 2017 Breast Surgery Workshop
Dr Kevin Adams of University of Cape Town (UCT) giving a lecture to University of Nairobi residents at the Breast Surgery Workshop
Dr Adan Abdullahi and Clitoraid
Dr Adan Abdullahi conducted a Clitoroplasty camp/workshop in April 2017 in collaboration with Clitoraid of USA
Prof GAO Magoha's book 'Tower of Transformational Leadership' was launched at a colourful ceremony on Wednesday 14 June 2017 at UoN Towers.
Master of Surgery (MMed) courses - 2017 Interview dates
In this photo are MMed students waiting for their end of third year clinical examination on Tues 23rd May 2017. Read on to see the 2017 interview dates.
Final year MB ChB OSCEs - November 2016
Final year MB ChB OSCEs - November 2016
MB ChB final year undergraduate OSCEs - November 2016
Dr Michael Magoha one of the OSCEs Bell Ringers.
MB ChB final undergraduate OSCEs - November 2016
One of the 2016 final year MB ChB OSCEs Bell Ringers.
CHS hosts Annual Surgical Residents Forum 2016
Submitted by d.omido on Thu, 2016-06-16 12:22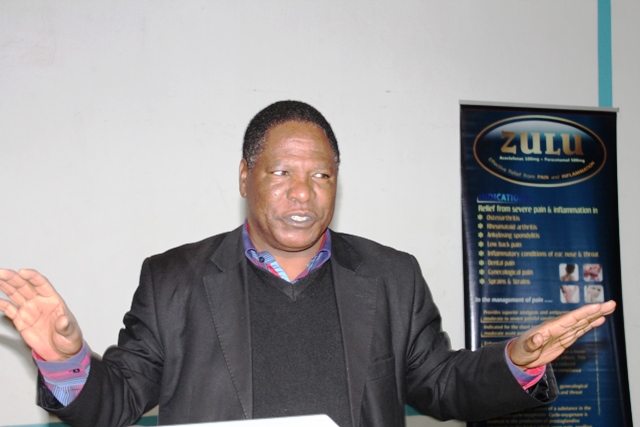 Department of Surgery Chairman Prof. Peter Ndaguatha makes a presentation during the Annual Surgical Residents Forum held on 11th June, 2016.
The Annual Surgical Residents Forum was held at the University of Nairobi (UoN) College of Health Sciences (CHS) on 11th June, 2016 at Lecture Theatre III.
The event was attended by surgical residents from Tenwek Hospital, AIC Kijabe Mission Hospital, Moi University, Aga Khan University Teaching Hospital and UoN and made presentations.
Click here to view photo gallery