Prof SO Khainga and Dr Martin Ajujo perform free reconstructive surgery on a patient at Kakamega
Dr Daniel Ojuka and Dr Michael Magoha graduate
Dr Daniel Ojuka and Dr Michael Magoha on Friday 22nd December 2017 at UoN graduation square after being awarded PhD and MMed (NeuroSurg) degrees respectively
Conjoined twins separation surgery - 1st Nov 2016
UoN Lecturers and Post-Graduate students outside the Operating Room just before commencement of the twins surgery.
Conjoined twins separation surgery - 1st Nov 2016
UoN surgeon's discussing the twin's MRIs pre-operatively.
Conjoined twins separation surgery - 1st Nov 2016
UoN Anaesthetists Dr Mark Gacii and Dr Suzane Nabulindo at work.
Conjoined twins surgery - Nov 1, 2016
Dr Swaleh, KNH Theatre staff, Favour and Blessing before the surgery on 1st Nov 2016.
University of Nairobi celebrates 10 years of Neurosurgery training
Submitted by joseph.wanjeri on Tue, 2016-08-23 00:35
Location / Venue:
Crown Plaza - Upper Hill, Nairobi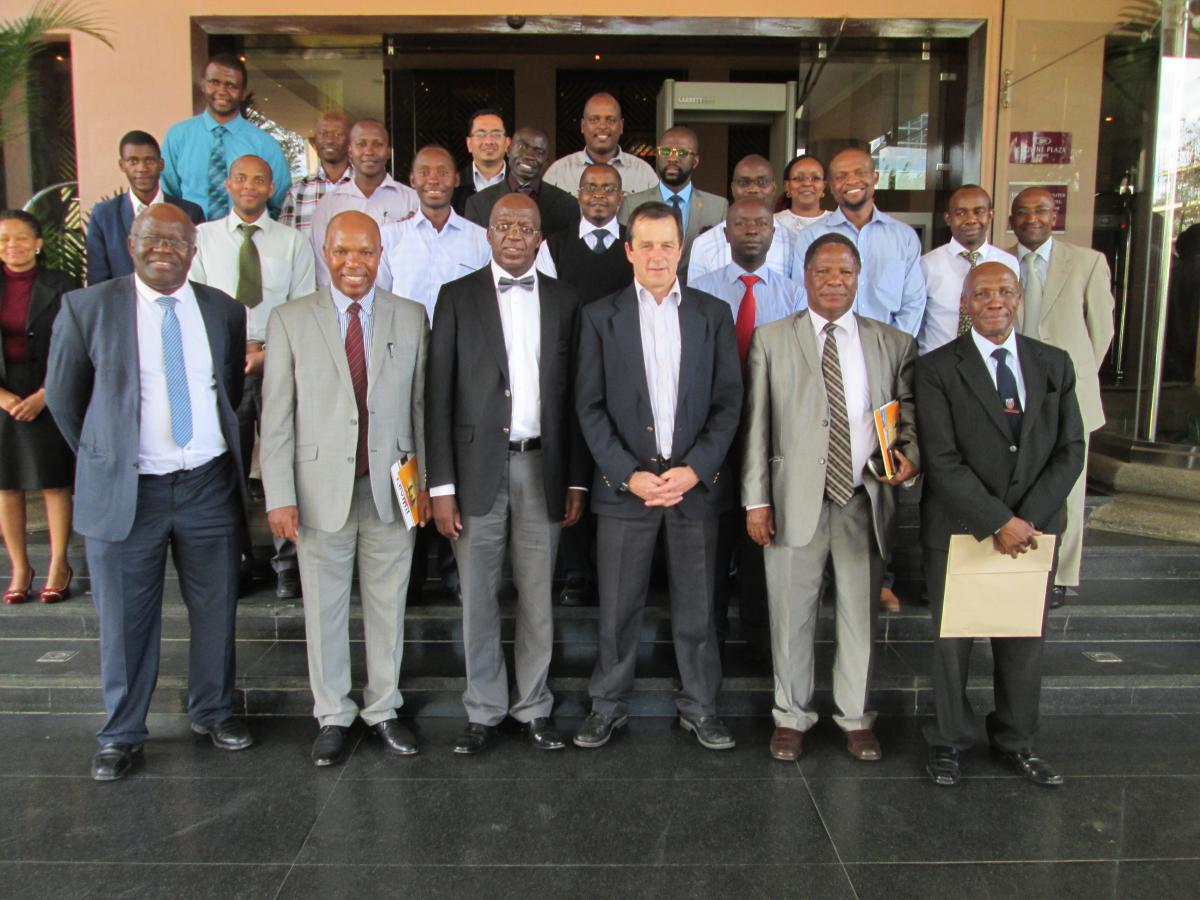 Professor NM Mwangombe together with his faculty, guests and graduate students celebrated 10 years of Neurosurgery training with a special lunch at the Crown Plaza in Upper Hill Nairobi. Present was the External Examiner from University of Cape Town (UCT) Professor Patrick Semple and Chairman UoN Dept of Surgery Professor PLW Ndaguatha. Prof Mwangombe's Unit has so far trained 10 Neurosurgeons from Kenya and including 1 from Rwanda who qualified in 2016. In the program currently are students from Kenya, Mauritius, Zambia, Sierra Leone and Botswana. Above is a group photo taken outside the Crown Plaza on the day of the Luncheon - Thursday 18 August 2016.