CHS hosts Annual Surgical Residents Forum 2016
Submitted by d.omido on Thu, 2016-06-16 12:22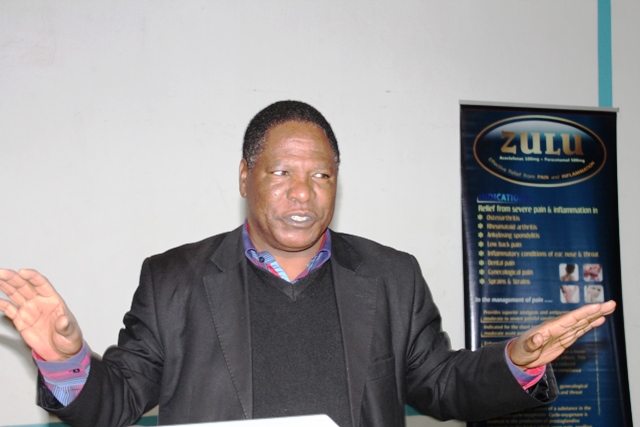 Department of Surgery Chairman Prof. Peter Ndaguatha makes a presentation during the Annual Surgical Residents Forum held on 11th June, 2016.
The Annual Surgical Residents Forum was held at the University of Nairobi (UoN) College of Health Sciences (CHS) on 11th June, 2016 at Lecture Theatre III.
The event was attended by surgical residents from Tenwek Hospital, AIC Kijabe Mission Hospital, Moi University, Aga Khan University Teaching Hospital and UoN and made presentations.
Click here to view photo gallery